In questa terra sembra che la natura abbia subito come un arresto nella sua evoluzione, si sia come cristallizzata nel passaggio dal caos primordiale all'amalgama, all'uniformazione, alla serena ricomposizione, alla benigna quiete. Si', crediamo che tutta la Sicilia sia rimasta per sempre quel caos fisico come quella campagna di Girgenti in cui vide la luce Pirandello.

Vincenzo Consolo, Di qua dal faro
VILLA IN THE COUNTRYHOUSE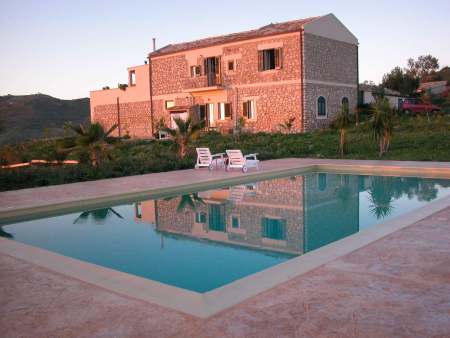 a week in the country
Near Raffadali in the land named PIETRAROSSA

20min by car from "Valle dei Templi"

10 min by car by Agrigento

MAP OF RAFFADALI

20 min by car from a clean sea with km of beach immersed in the sicilian country

Estate on two floor (we rent the first one with FOUR+TWO beds : 2 single beds, 1 double bed, plus eventually two beds removable in the large living room).

The house is atop of a valley in the hinterland of Agrigento. Isolated and relaxing and quiet. In a farm where cereals, olives, almonds, pistachios, mulberries, pickly pear and other things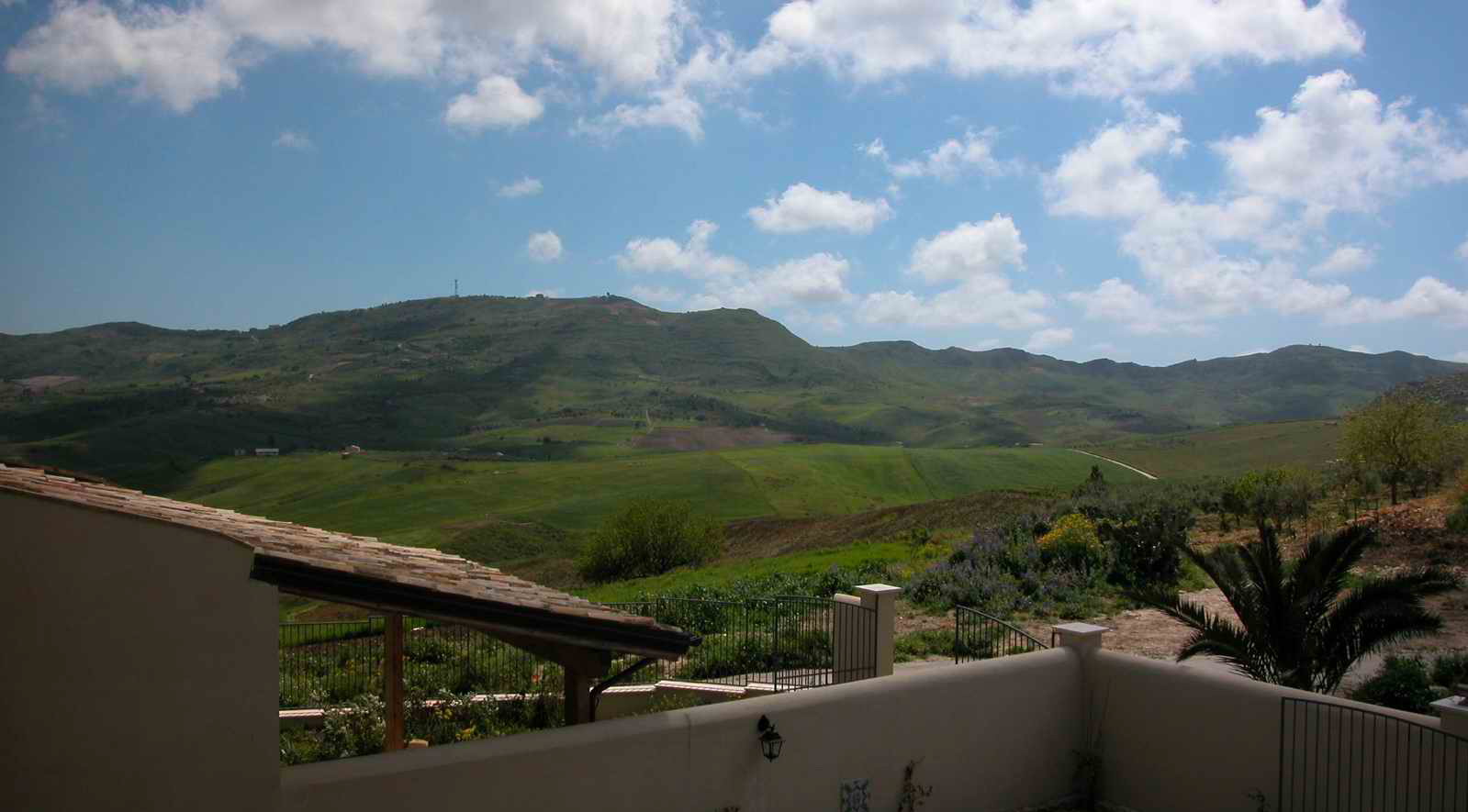 Here you can find the possibility of picking up vegetables from the garden, where you can rest in the cool breeze after a day at the beach. The house is fresly renewed, and has got a courtyard and a swimmingpool and a small horse-track.

For Further informations please visit:
www.agriturismo.it

For those intrested in renting it (for a week or more) here is our mail address mail
Zone: Raffadali (agrigento)
Typology: Holyday House
Location: Hillside
Type of Treatment: Only Housing (i.e. no food included)
Sistemation: Appartments
Number of Beds: 6 + 6
Closed in: Always Open
Restrictions: Minimum 3 days Services (some optionals): Footbal field Campo di calcetto - Outdoor heated Jacuzzi - Swimming Pool - Trekking - Parking - Bike Rental - Animals allowed
The property is situated in the Sicilian countryside, next door to Agrigento. Its cheerful position allows the enjoyment of the countryside's tranquillity with the chance of artistic-cultural trips and excursions to unusual places of attraction and to the sea. The house, built in the 8th century, was recently restored and offers lodging in apartments with access to a lovely pool.
Included Services:
Heating, Water, Electricity, Gas, Final Cleaning, Bathroom Towels, Kitchen Towels, Use of the Laundry
Excluded Services:
Daily Cleaning, Weekly Cleaning, Daily linen change, Weekly linen change, External heated Jacuzzi, Air Conditioning
Note:

Extra Services: Air conditioning +30 E per week.
Prices per apartment
(it's possible that the previous link contains more up-to-date prices)
Period
Price (euro)
Christmas / Easter
>>
650
07/01 - 01/04
>>
500
01/04 - 06/05
>>
650
May+June
>>
850
July+August
>>
1000
30/09 - 28/10
>>
650
28/10 - 23/12
>>
500
Deposit: 300.00
Other Images of the Property

dal 01 Maggio 2003